The Warren County School District is on a 2 hour delay on Thursday Jan. 26th.
The Warren County School District is canceling all afterschool activities for today, January 25, 2023, due to weather conditions.

Flash Card Fun!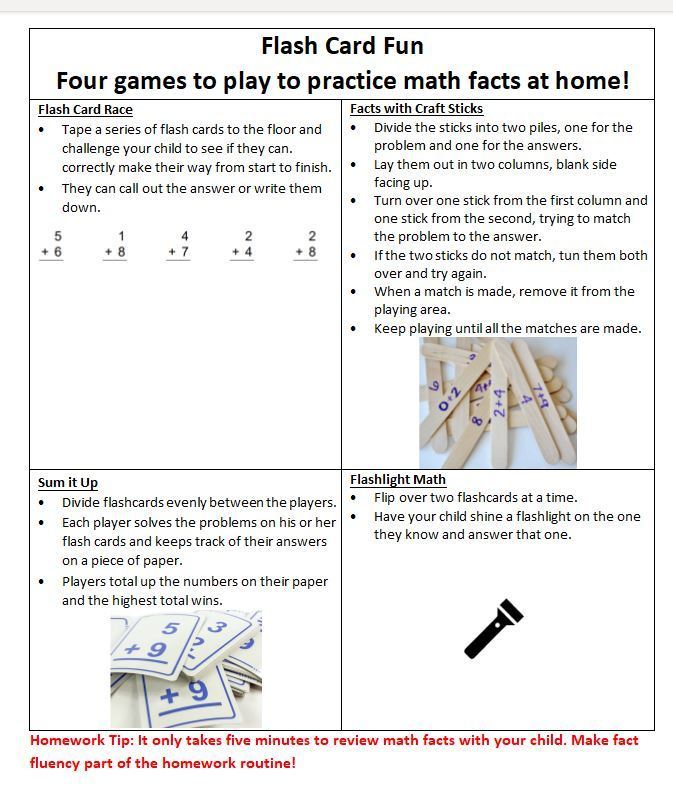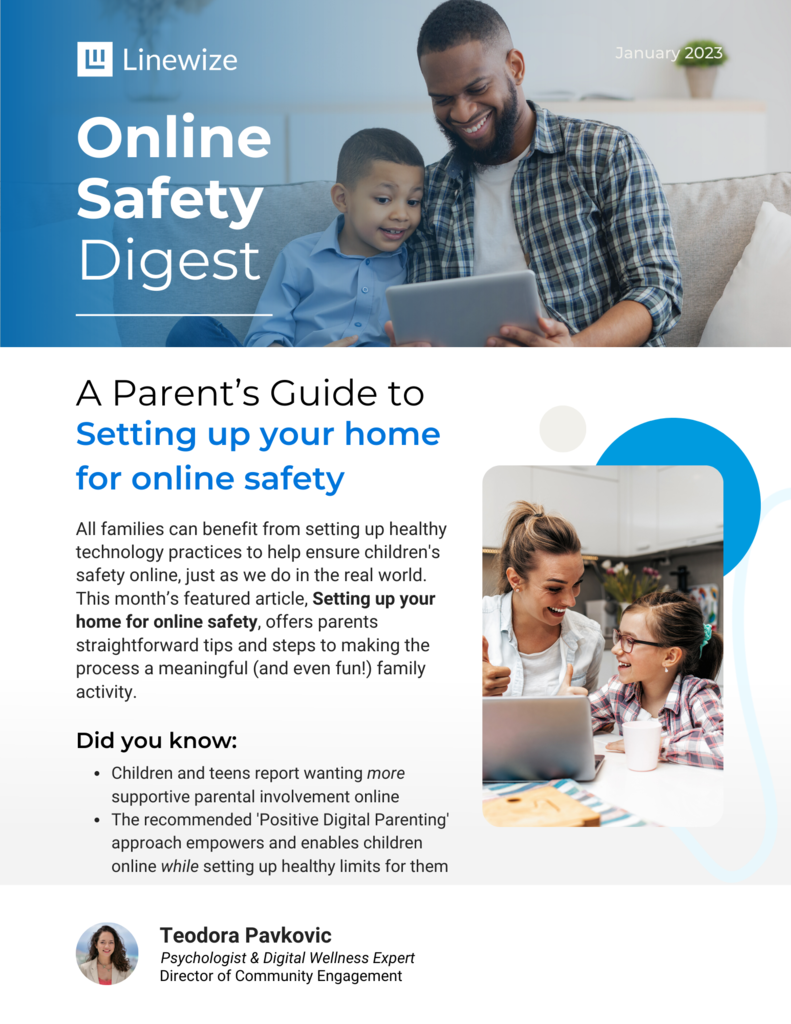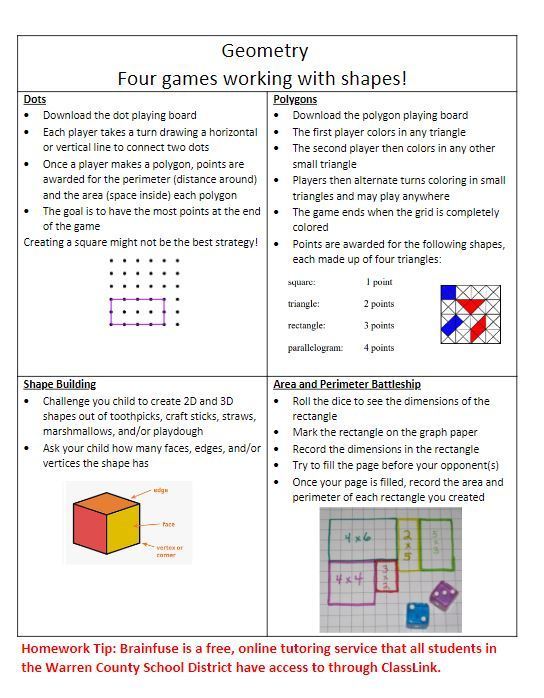 Four games with a pair of dice that promote success in mathematics.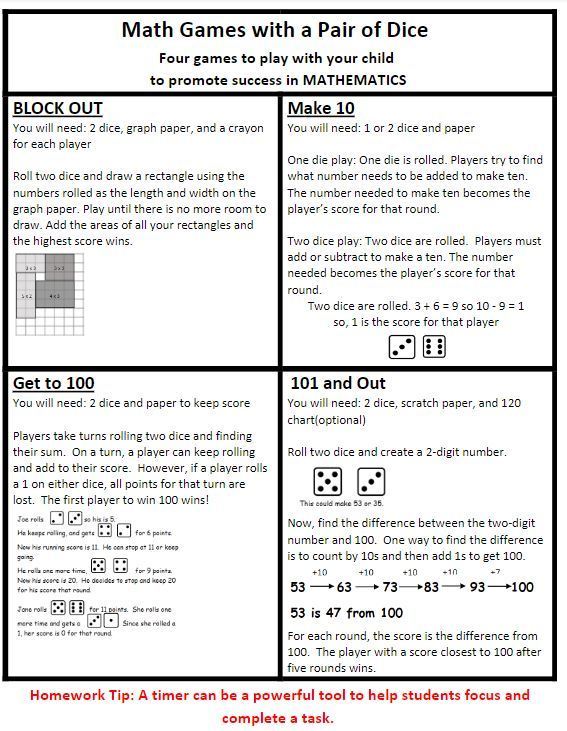 WCSD Important Dates for Students 2022-2023 School Year: Revised due to snow day on Dec. 15th. Reminder there is no school on Monday, January 16th nor on Monday, January 23rd.

Four playing card games that promote success in mathematics!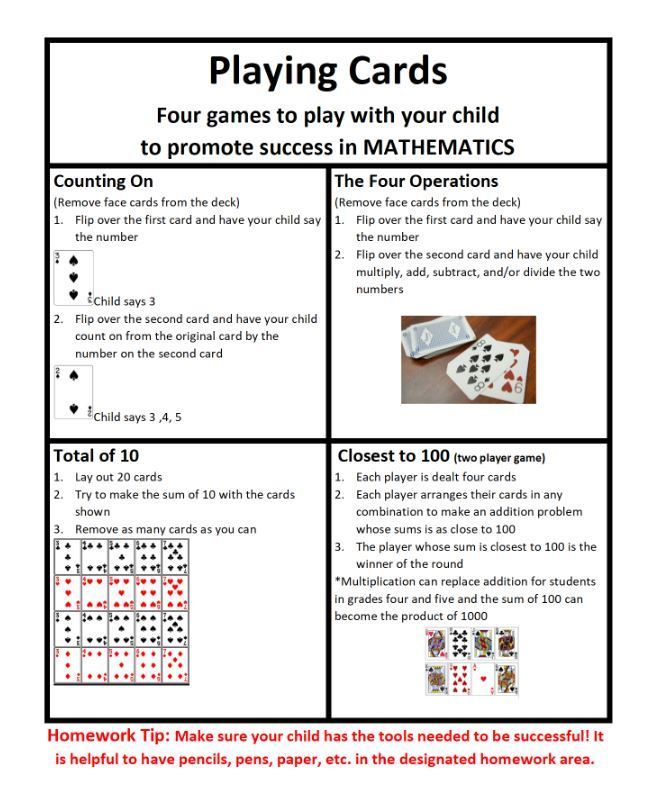 CAST LIST for the 2023 Junior All-County Musical: See attached image. First rehearsal will include a Parent/Student Informational meeting at Beaty Warren Middle School, in the auditorium at 6:00 pm on Monday, January 9th. If you are unable to attend, you must contact the director, Chelsea Burkett at
burkettc@wcsdpa.org
to let her know.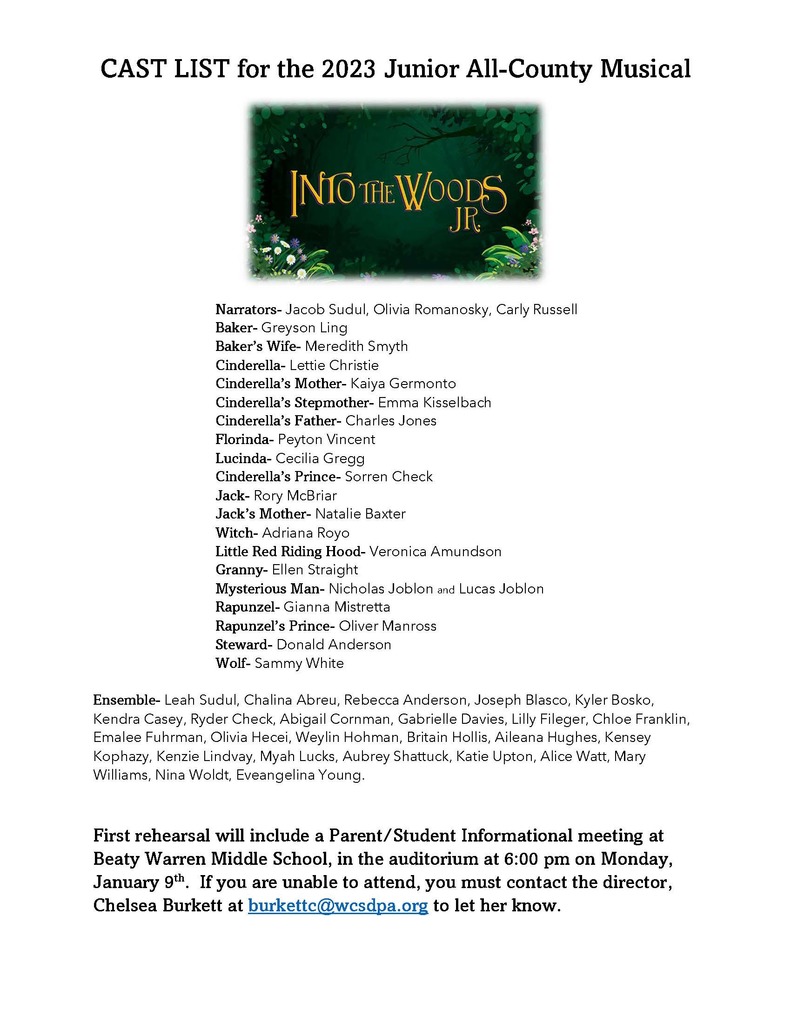 WCSD Kindergarten Registration is ONLINE and OPEN now!!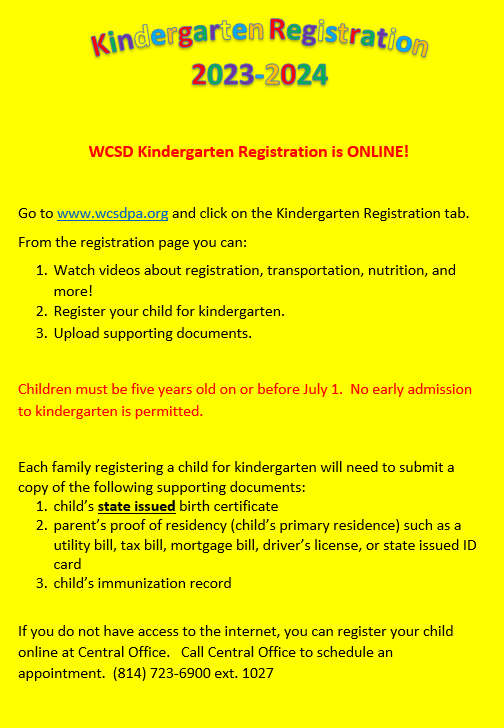 Spring Sports Registration will begin on January 23rd and will end on February 15th.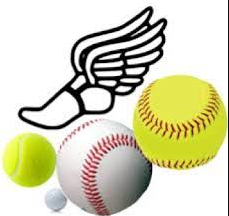 Happy New Year!
Here's to a happy and safe New Year!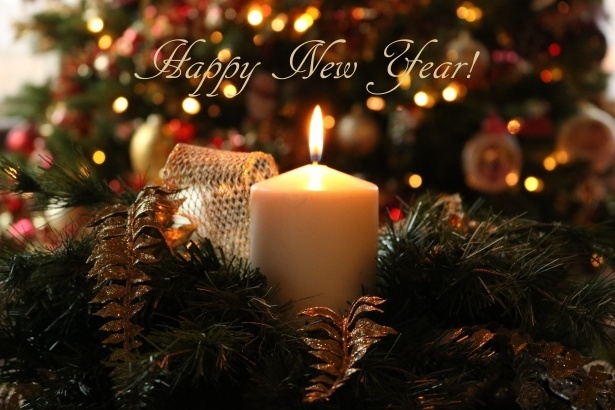 American Red Cross: Pediatric and Adult 1st Aid / CPR / AED For: Parent/Guardian of a WCSD Student or a WCSD Student (17yrs+) When: Saturday, February 4, 2023 Time: 8am-3pm Place: WCSD Central Office 6820 Market Street Ext. Russell, PA 16345 Cost: $36.00 No Cash Checks made payable to: WCSD (Bring payment at time of training) To register, please contact: Tiffany Lester - Office of Pupil Services
lestert@wcsdpa.org
(814)723-6903 ext. 1037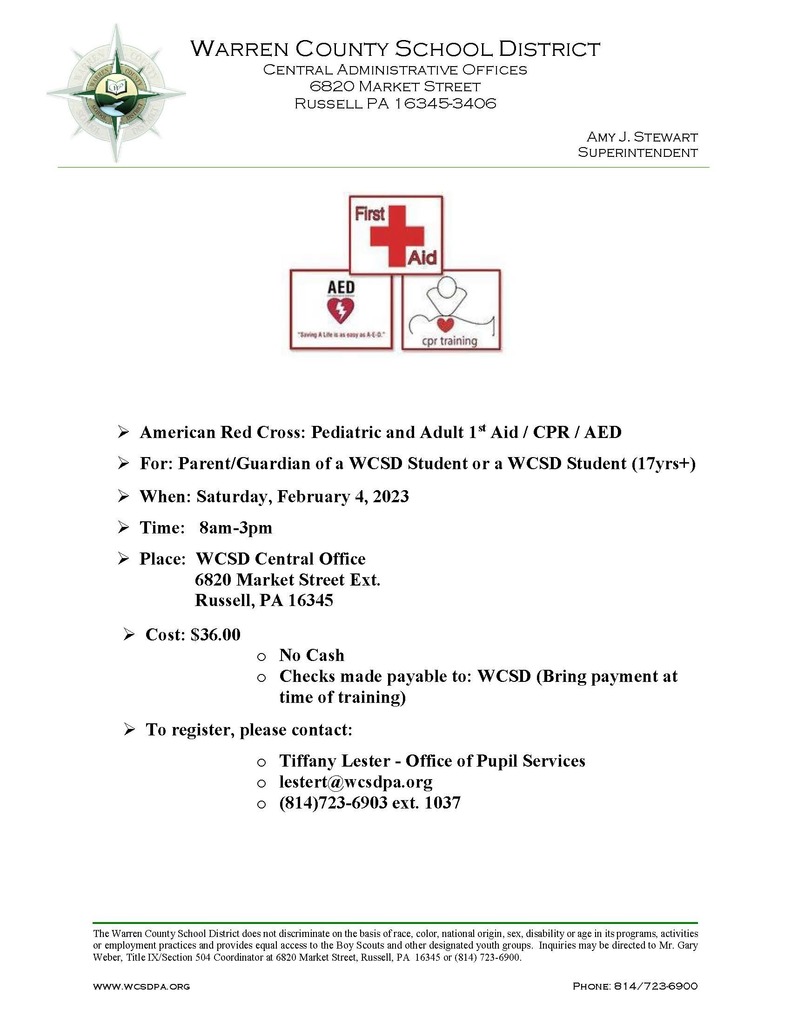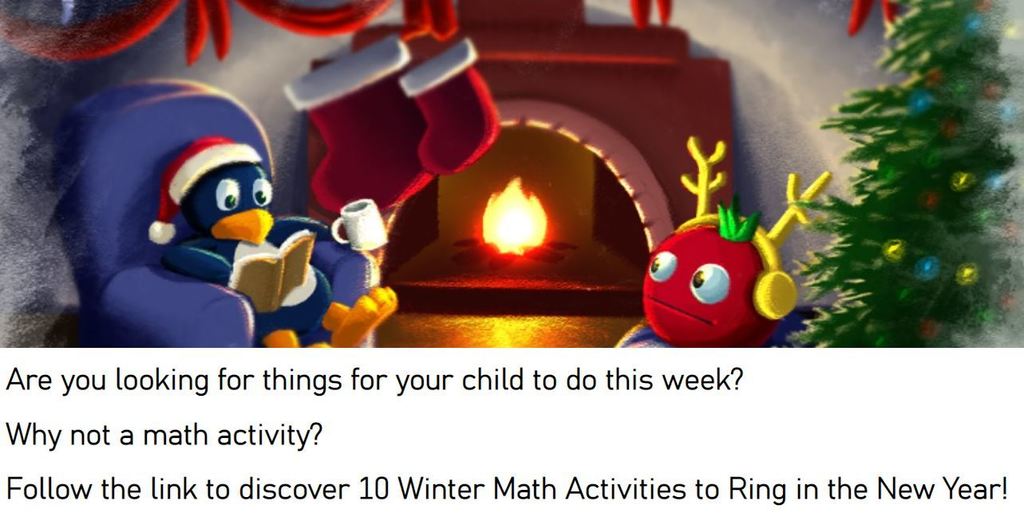 Merry Christmas and Happy Holidays!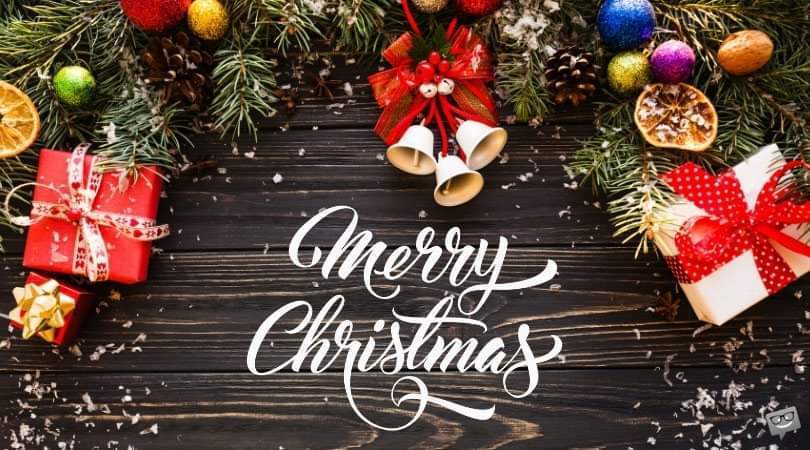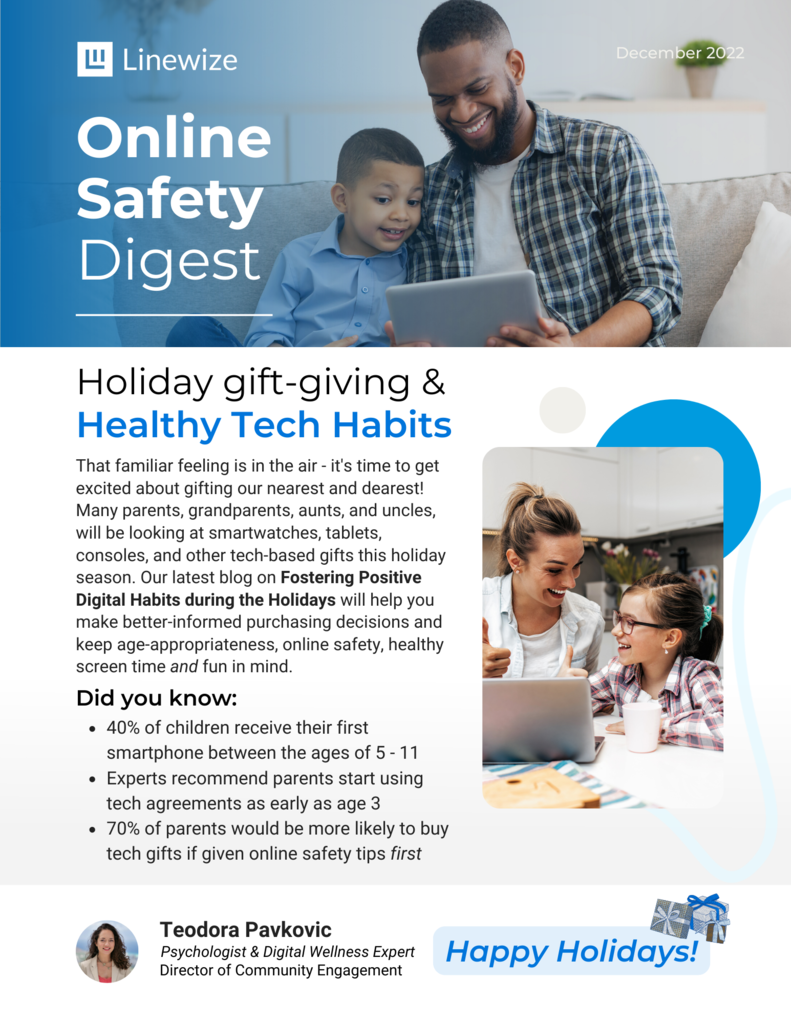 Happy Holidays from JiJi!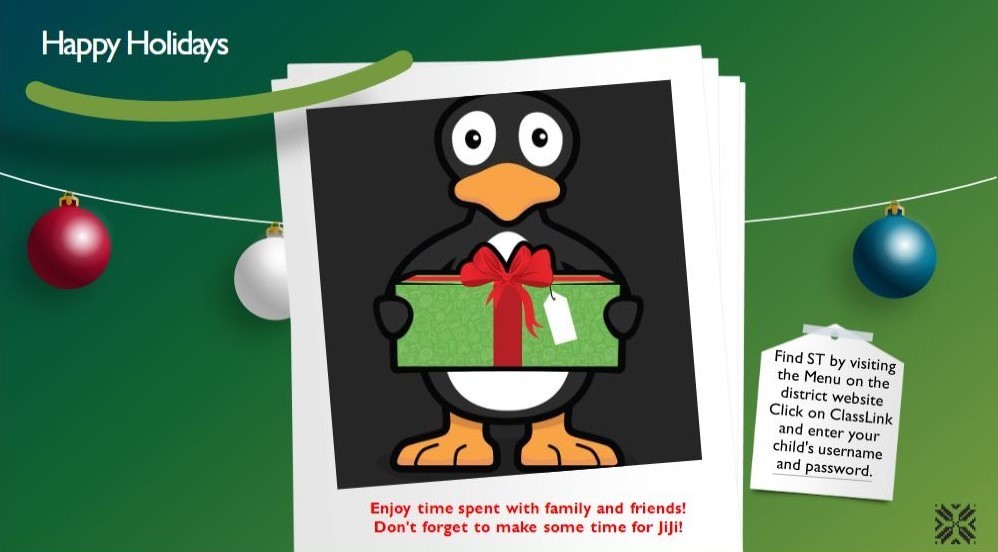 The WCSD is sharing the Warren Police Department press release shown in the image below to increase public awareness of some dangerous drugs that may be circulation in our communities.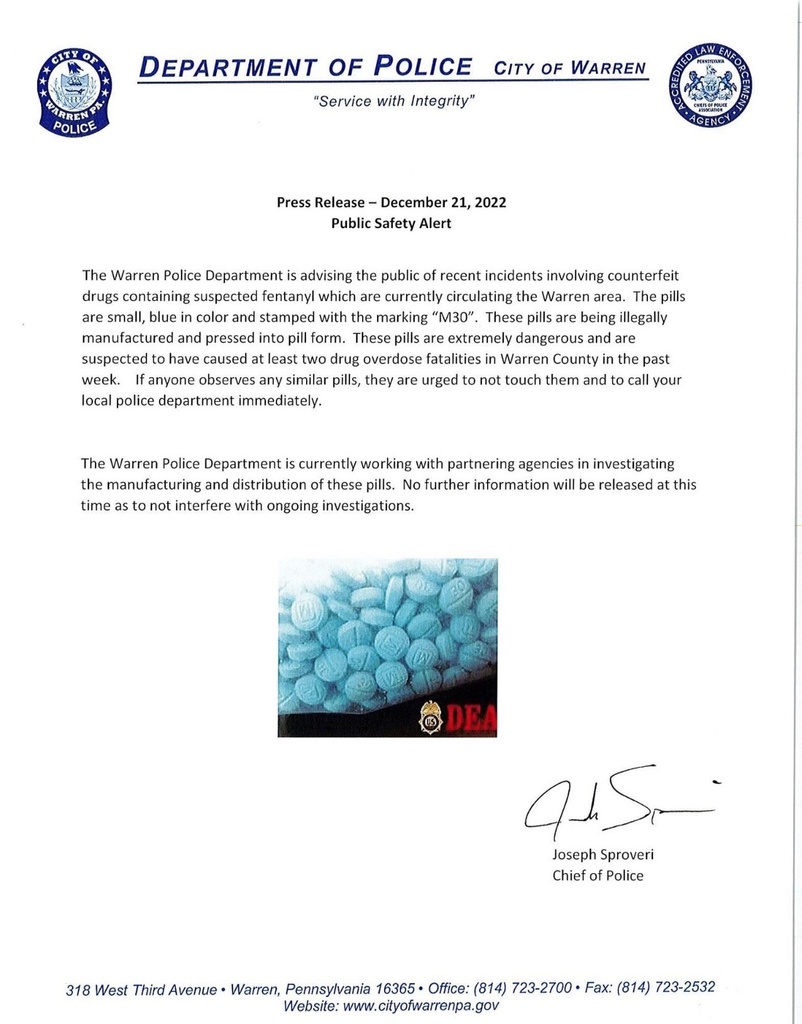 The PA Department of Community and Economic Development issued a press release on December 1st urging Pennsylvanians to review the FCC's new broadband access map for accuracy. Click the link to see the entire press release:
http://ow.ly/26R150LVin1
. The WCSD urges you to review the resources the DCED has provided at that link and see if your actual experience with both broadband and mobile broadband service agree with what the FCC says you have. If not, consider challenging the FCC's data by following the processes provided by the DCED. Challenges to the FCC Broadband Map must be submitted by January 13, 2023. The accuracy of the PA segment of the FCC map is absolutely crucial to the effort to bring high-speed internet access to more residents here in Warren County!